The Riccoboni Holding Group operates in the field of hazardous and non-hazardous industrial waste treatment, disposal and recovery. It has two multi-purpose industrial waste treatment hubs, one in Predosa (Alessandria) and the other in Ostuni (Brindisi), both authorised to handle a wide variety of both solid and liquid waste types from a range of industrial processes as well as from remediation projects. Storage and treatment, based on the waste's final destination, occurs inside these complexes.
The hubs can receive and treat a wide range of special waste types, with customers from both the private and public sectors. The plants are constantly being updated and their processes continuously honed, thanks in part to timely research and development activities that makes it possible to implement recovery strategies for the waste they treat.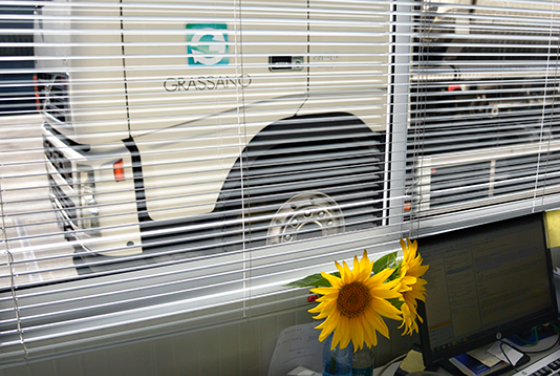 Collection and Transportation
The Riccoboni Holding Group can provide comprehensive support throughout the entire waste management cycle, which includes the collection and transportation of industrial waste to the treatment hubs and to final disposal facilities.
It has its own fleet of vehicles, authorised under European ADR regulations (governing road transport of dangerous goods) to transport hazardous and non-hazardous waste within Italy, and, thanks to a well-established network of business relationships with specialised companies in the sector, it also organises and oversees cross-border transport.
Storage and Treatment
Inside the Riccoboni Holding Group's multi-purpose hubs is where waste from industrial processes and remediation operations is preliminarily stored and undergoes treatment.
These facilities have been designed in accordance with the most advanced risk prevention standards, in order to protect workers' health and safety and the environment. They are equipped with state-of-the-art systems to monitor and control processes in real time.
Thanks to our multi-purpose hubs, we can provide:
reception areas for storing incoming hazardous and non-hazardous waste;
hazardous and non-hazardous waste storage pending disposal or recovery operations;
hazardous and non-hazardous waste grouping and reconditioning;
physico-chemical treatment of solid and liquid waste to guarantee the consistent product quality required by final disposal sites: screening, mixing, crushing, inertisation, filter pressing;
soil washing, ploughshare mixing and sludge conditioning;
waste storage pending recovery operations and waste treatment for the purpose of recovery (oils, metals and inorganic materials).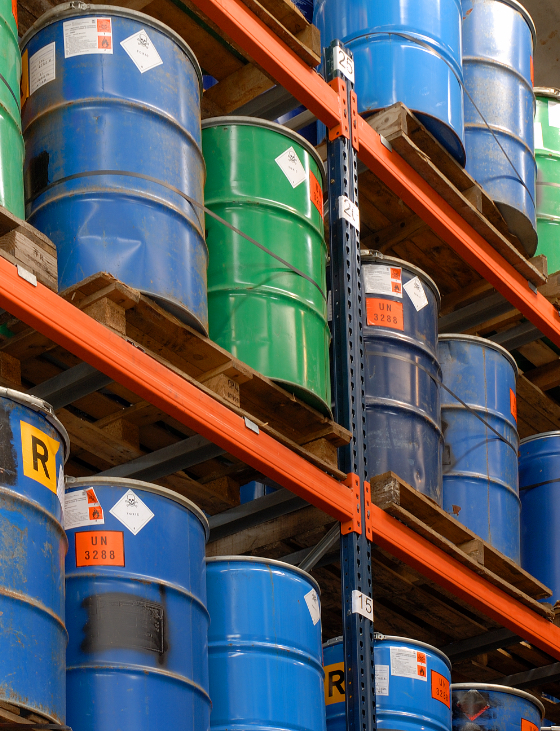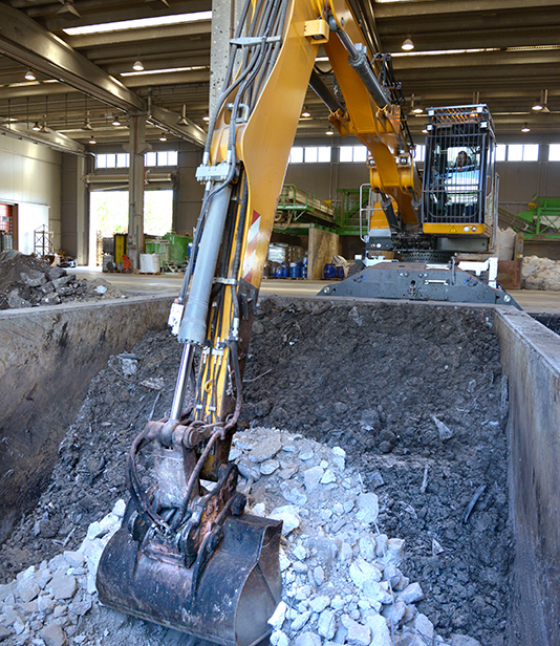 Recovery and Disposal
The Riccoboni Holding Group is engaged in building a practical and sustainable green economy by implementing procedures that optimise management of the hazardous fractions of the waste we treat and improving efficiency in terms of the percentage of the non-hazardous fraction that can be recovered and sent for recycling. Our commitment to activities that play an invaluable role in completing circular economy supply chains, like recovering oils, metals and inorganic materials, is a part of this effort.
Industrial waste disposal is carried out according to stringent standards of operational transparency and environmental safety and in a way that guarantees our customers' ability to trace their waste products. The waste's final destination is determined based on its type and, in every case, the objective is to minimise its environmental impact.
The Group has numerous business arrangements with facilities in Italy and abroad for recycling, landfill disposal, incineration and energy recovery. It is Riccoboni's acknowledged ability to stabilise outgoing waste and control its quality that has made it one of the few Italian enterprises that can boast robust relationships with the foremost European facilities specialised in the final disposal of hazardous waste for energy recovery through thermal destruction.
Technical and Administrative Support
The Riccoboni Holding Group offers its customers assistance in terms of the proper administrative management of and documentation for waste, including associated environmental management issues. This support service helps customers to better understand and properly manage their waste, so as to facilitate and fine-tune the services they request.
Using its own analytical testing laboratories, Riccoboni is able to offer its customers comprehensive technical support during the preliminary phases of characterisation and of classification according to type, establishing the exact composition of the waste in order to determine the most appropriate type of treatment and final destination for it.
Technical and administrative support services we provide on request:
waste characterisation and preparation of data sheets,
waste storage procedures,
delivery of appropriate regulation containers / labelling,
provision of pre-compiled F.I.R. (Waste Identification Forms).